What We Do Better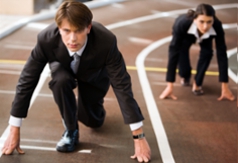 You can trust your technology to Brainy Support because we will care as much about it as you do!
Here's how we'll earn your trust. Your call will be answered by a courteous and experienced team member who will promptly address your issue in plain English. We understand how vital your system is to your business so we will help you quickly and efficiently and we will "go the extra mile" to ensure you are satisfied with our work.
That's what we do better!
Featured Products
Computer systems can be silently failing. That's why it's important to get your systems checked periodically. Our trained and experienced technicians go through a point-by-point inspection of all equipment and can spot problems before they lead to systems failure.
Malware has become a serious problem for businesses today. Security breaches, slow systems and loss data can all result from an infected system. Get your systems checked by a Brainy Support tech today!
If you're looking for a local provider of web hosting and email services, look no further than Brainy Support. We provide services from the basic web site to database clusters and server farms.